Led Display Control Stysterm Nova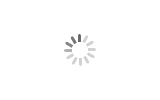 Led Display Control Stysterm Nova
TENTECH

CHINA

3-5DAYS

10000 PCS PER DAY
MRV328 reception card
Product Type: Universal Display Receiver Card
Pixel loaded: 256 × 256
RGB data: 16 groups of RGB
Connection monitoring card: - Panel light flash: - Embedded: 8 standard HUB75 interfaces
Certification: RoHS
The MRV328 is a new reception card from nova, with a single card carrying 256 by 256 pixels.
MRV328 supports color correction by lighting, effectively eliminates the color difference, greatly improves the consistency of LED display, and brings users a more delicate picture.
The hardware and software design of mrv328 fully takes into account the deployment, operation and maintenance scenarios of the system, making the deployment easier, more stable and more efficient.
Material design:
Integrated with 8 standard HUB75 interfaces, card without hub.
Adopt gigabit network port, can connect the PC end.
Software design:
Supports color correction by light.
Support receive card pre-save screen settings.
Support temperature, voltage, trunk communication and video source signal status detection.
Support 5Pin LCD module.